Snowshoe hiking
In front of South Tyrol's dream backdrop
Snowshoe hiking in South Tyrol is a nature experience in its purest form: experiencing the untouched and snow-covered winter landscape, enjoying the deep silence of the peaceful mountains, leaving your trail in the soft, powdery snow, submerging into complete peace and solitude. We accompany you several times a week during snowshoe hiking in South Tyrol and take you to the most beautiful corners of our winter landscape around our hotel in St. Leonhard. 'Get your snow shoes on. Ready, set, go!'
Those who spend a holiday in Val Passiria cannot avoid going snowshoe hiking at wintertime in South Tyrol. There are many reasons for this, but above all it is the beauty of the scenery and the feeling of being in unity with the nature that accounts for the fascination around snowshoe hiking in South Tyrol. If you set out from our hotel for snowshoe hiking, we have the best tips for you and of course a comprehensive service:
A guided snowshoe hike 2-3 times a week
Free hire of snowshoes, rucksack, and telescopic poles
Detailed tour suggestions of all levels of difficulty and personal advice
Hiking snack with fresh fruit and tea from the buffet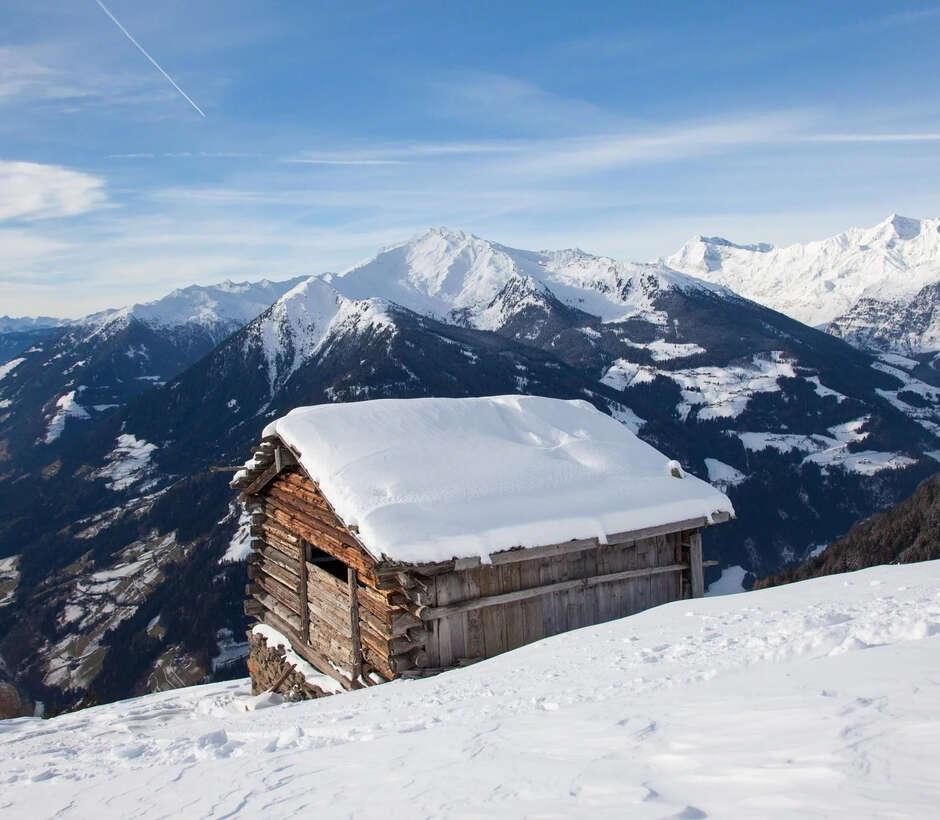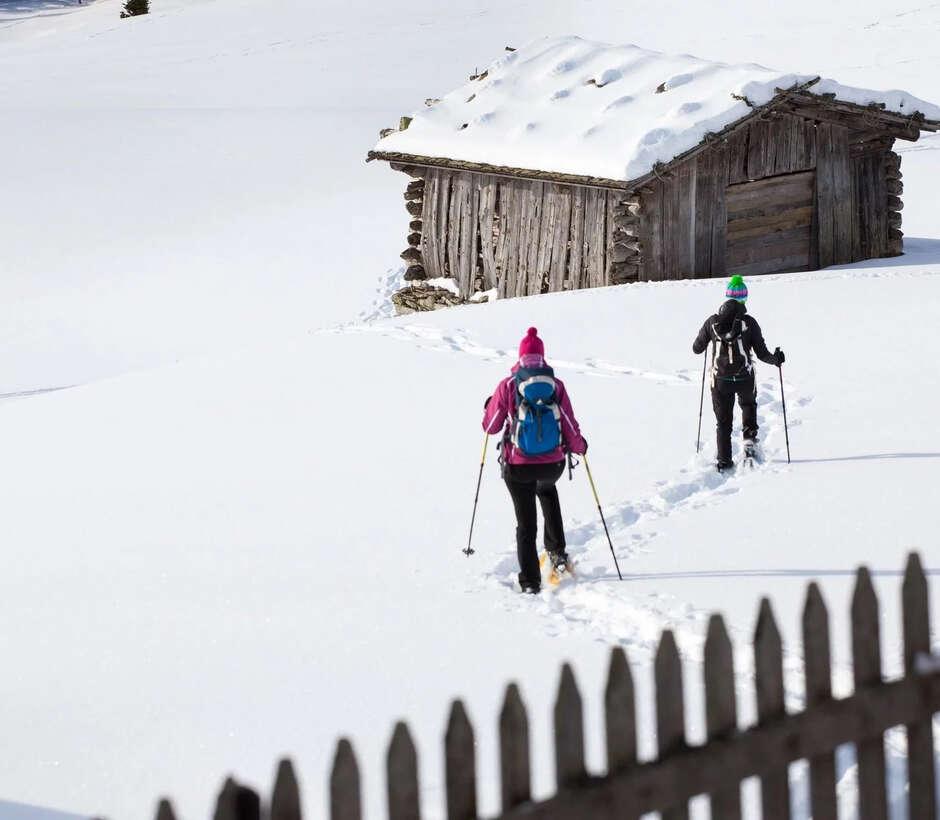 Tips for snowshoe hiking
Hotel Wiesenhof reveals
Every snowshoe hiker may look forward to unique impressions when snowshoe hiking in South Tyrol, but they should also be adequately prepared for every tour. The best thing would be to participate in our guided tours or get a private guide who knows the area like the back of his hand. This way you don't have to find your own way through the landscape, but can rely on the expertise of your guide and enjoy the experience to its fullest. Val Passiria, nestled between the Ötztal and Stubai Alps, is ideal for snowshoeing from November to March. Numerous routes are recorded in tour planners and on maps and may be followed depending on their demands and level of difficulty. Waterproof shoes and appropriate warm hiking clothes are required for snowshoe hiking in South Tyrol. You can find current tour recommendations at the information corner of our hotel and of course, we are also glad to advise you individually.