Winter holiday in South Tyrol
Winter wonderland
Winter, white Christmas, walking ... Many good things start with 'w' – among others of course, the Wiesenhof. But besides this capital letter, all these things are connected to the word 'wonder', the little bit of magic that turns daily life into something extraordinary. With us you will spend an eventful and adventurous winter holiday in South Tyrol with lots of fun on and off the ski slopes, in the middle of the mountains, in the midst of nature. 'Wonderful!'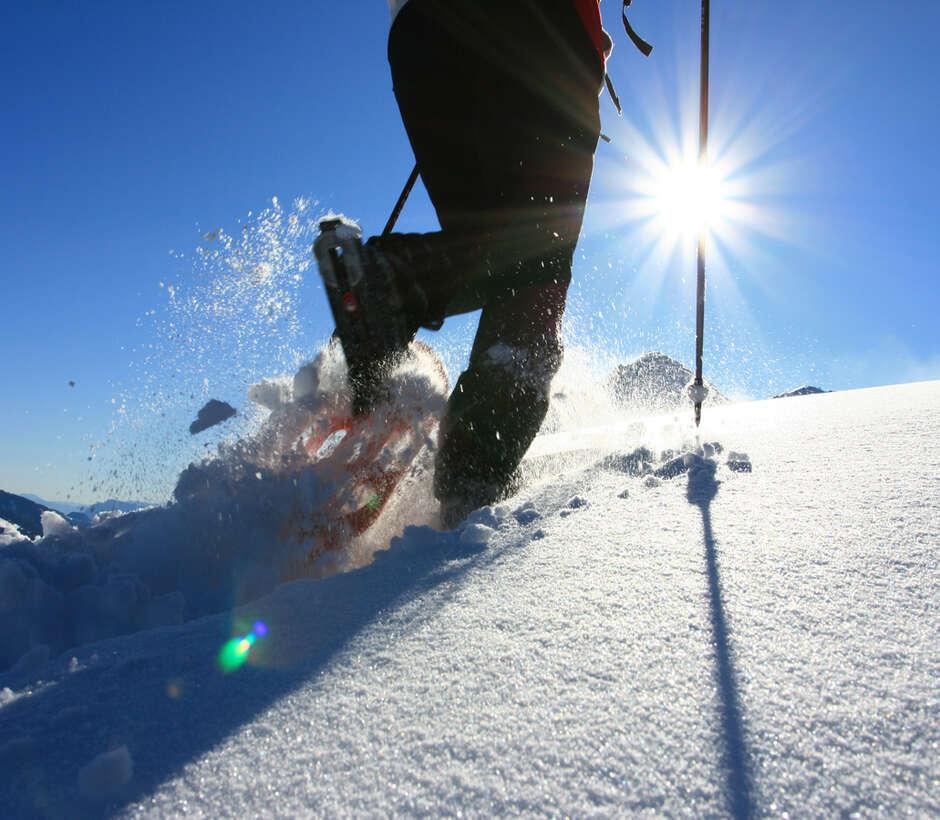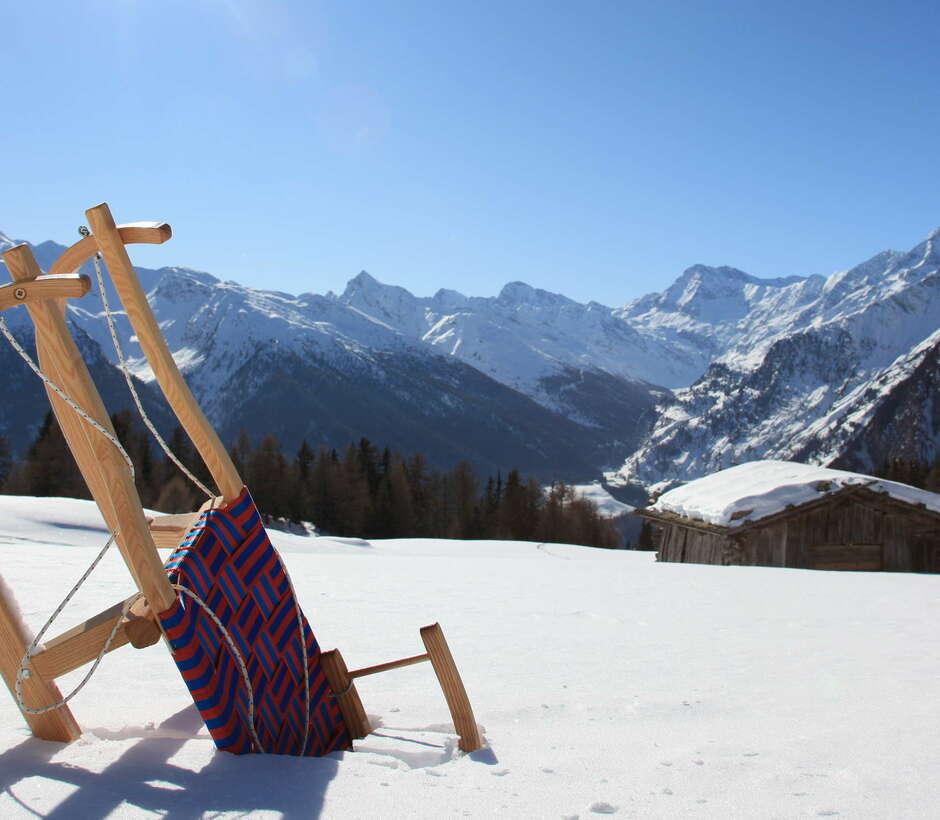 Cross-country skiing
Val Passiria has a lot of easy and moderate trails for you:
At Pfelders in Innerhütt there is a 5km long cross-country ski run waiting for you, suitable for beginners as well as for advanced skiers. During your winter holiday in South Tyrol you can choose between a moderate or an easy route. The cross-country ski run is floodlit on Thursdays between 5.30 and 9.30 p.m.
In Walten you can cross-country ski on the 7km long cross-country trail in classic or skating style. The trail can be used daily `from` 9.00 a.m. to 5 p.m. free of charge.
The cross-country ski run in Pfelders/Lazinsertal is particularly idyllic. You can choose between an easy round (7km) or two moderate rounds (5.5 and 12km) on the 12km long trail.
Tobogganing
These natural toboggan runs promise pure fun close to our hotel:
After hiking or taking the cable car up to the rustic Grünbodenhütte in Pfelders, you can toboggan 3.5km `from` there to the valley station.
The Pfelders family toboggan run lies parallel to the ski slope and guarantees lots of fun for the whole family.
The children's toboggan run in Walten is ideal for families with small children – the 200 m long toboggan run is right next to `where` the cross-country ski run starts.
After a 1.5-hour walk, you toboggan down from the Egger-Grub-Alm for about 2.9km back to the starting point.
Ice climbing
During your winter holiday in South Tyrol you have the opportunity to climb in the most spectacular and largest ice climbing hall in Europe. The Eisturm Rabenstein challenges even experienced ice climbers with horizontal climbing passages, overhangs, and cross-hangs. Thanks to a highly secure facility, ice climbing is also possible for beginners with minimal risk.
Carriage and horse-drawn sleigh rides
The equestrian farms do not take a winter break in Val Passiria. During the cold season riding lessons and rides are also on offer here. A horse-drawn sleigh ride through the idyllic winter landscape is especially romantic.
Skating
Glide elegantly over the ice or enjoy an ice hockey game on the ice rinks in Plan/Pfelders and St. Martin. You can rent skates at both rinks and warm up in the sports bar with warm food and drinks.