Hiking in Val Passiria
Experiences high above the valley
Hiking in Val Passiria/Passeiertal: the further away the valley gets and the closer the summit looms, the greater the feeling of freedom. When hiking in Val Passiria you can enjoy the luxury of leaving everyday life behind and finding great memories in brief experiences: carefree moments, a heart full of happiness. Hiking in Val Passiria/Passeiertal is much more than just a sporting activity, it is the way to happiness. We accompany you several times a week on your hiking tour in Val Passiria/Passeiertal into the mountains as part of our activity programme. 'Mountain spirituality.'
If you love nature and want to get to know South Tyrol's most beautiful spots while hiking, then our hotel in Val Passiria is the right place for you. We offer you:
An organised hike 3 times a week
Mountain hike with a mountain guide once a week
Free hire of rucksack and telescopic poles
Detailed tour suggestions of all levels of difficulty and personal advice
Hiking snack with fresh fruit and tea from the buffet
Trail running tour with Leo once a week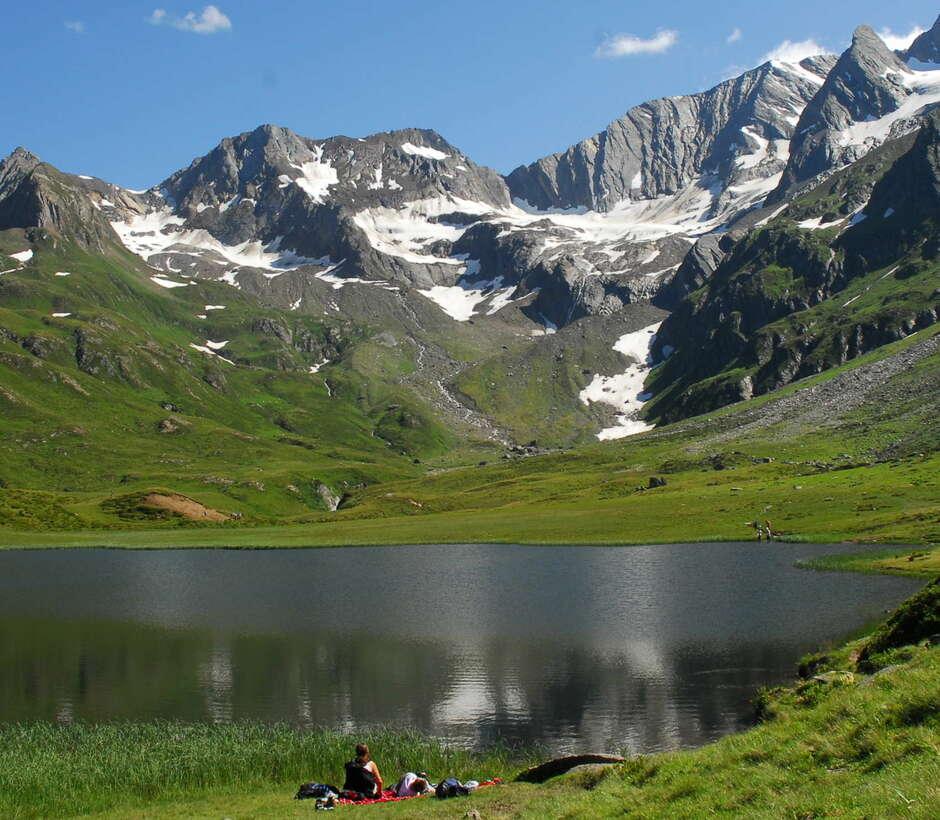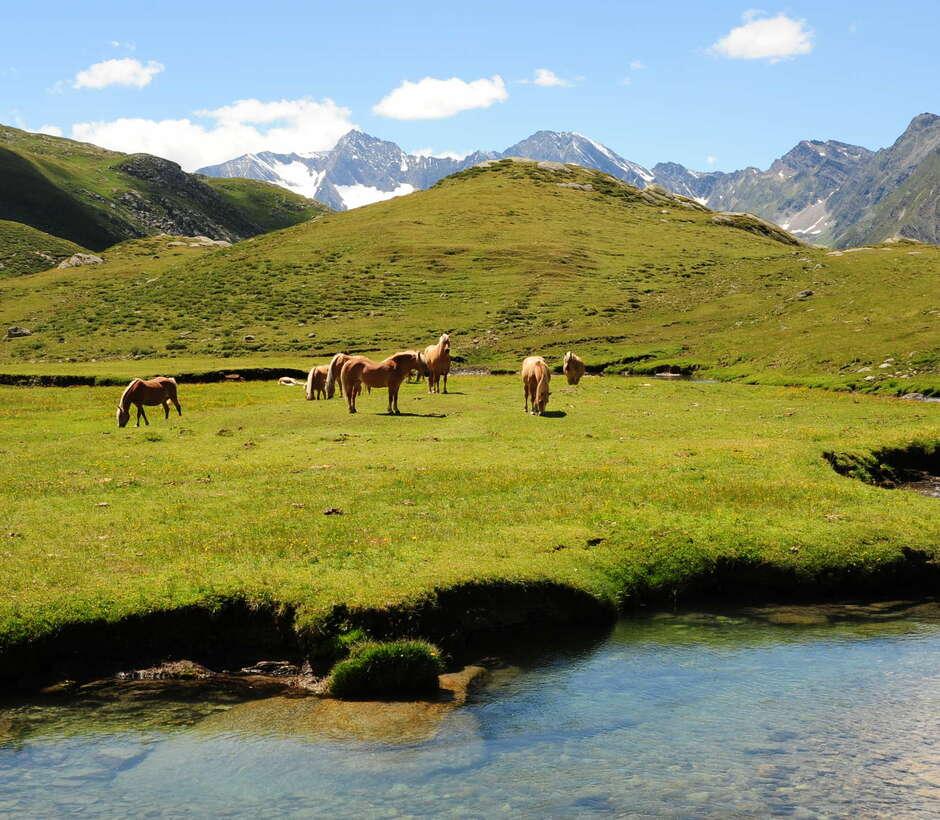 Weekly hikes
Hiking Hotel Wiesenhof
Val Passiria/Passeiertal is ideal for hiking. Green meadows and woods spread out below the high peaks which rise into the azure blue sky. It doesn't take much to find happiness while hiking in Val Passiria/Passeiertal – just two legs and our hiking guides, Franziska and Stefan, who regularly take you to the most beautiful tours around our hotel in St. Leonhard. With the Almtaxi we drive to the starting point of the tours and subsequently go hiking through Val Passiria. In the information corner of our hiking hotel near Meran you can have a look at the current tour programme at any time. You can also use the Almtaxi for your individual tours.
Numerous marked and well signposted hiking trails offer something for every season. Discover a unique mountainous world and spend an unforgettable hiking holiday in Merano & Environs. Hike along the irrigation channels (Waalwege) and flowering apple orchards in Val Passiria/Passeiertal in the spring, while summer attracts you to alpine pastures in the Gruppo di Tessa/Texelgruppe Nature Park or the Hirzer high plateau, the largest alpine rose area in South Tyrol. While hiking in Val Passiria in autumn the valley emerges in the most beautiful colours, and the pleasant temperatures mean that many a summit can be climbed until the end of October. Families can discover the beauty of our Ötztal and Stubai Alps even with prams. A relaxed, friendly atmosphere awaits you in the huts. We would be happy to advise you personally and give you suitable tips for hiking in Val Passiria. Also in winter.